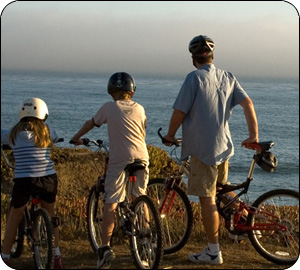 Northern Gold Foods started in 1978 as an owner-managed family business known at the time as Kavanagh Foods. The business operated out of Coquitlam, a suburb of Vancouver. In the 1980's two lines of business were developed, a bulk food distribution business and a simple baked granola production line. A variety of bulk products such as nuts, spices and candy were distributed mainly to local retailers.

Northern Gold brand for granola products quickly developed in these early days alongside other own-brand labels. Granola manufacturing under in-store private labels for large retail chains was also becoming part of the business. In 1989 the company was purchased by an entrepreneur named Jack Beach who ran it with his wife Marlene and son Spencer. At this time a strategic decision was made to phase out the distribution side of the business in favor of expanding manufacturing. This proved a wise move, and over the next 10 years additional production lines were added as sales were strengthened in Canada and pushed into the United States. The slogan "The Breakfast Company" was adopted since breakfast cereal products became the primary focus.

The company out grew its premises and in 1999 built its current home, a 146,000 square foot state of the art facility in Port Coquitlam. Manufacturing, warehousing and corporate offices are all housed under one roof. In conjunction with the move a decision was made to change the company's name to Northern Gold Foods, as Northern Gold was a longstanding brand which seemed to define the business.

Today Northern Gold Foods continues to grow its product lines, both within familiar segments such as granola and ready-to-eat cereals as well as adding a presence in granola bars, industrial ingredients such as custom manufactured crisps, and breakfast bars.

Northern Gold Foods family and team oriented spirit is an important part of the company's culture. Founding principles such as commitment to quality, personalized customer service and consistency of product, upon which the company was built, remain vital to its success.

Feel Good with Northern Gold!